Skip to Content
How Peekskill, NY Residents Can Use Cupping
Kathryn Duffy Acupuncture, P. C. believes in the tried and true power of cupping. Our Peekskill, NY clients visit us because we know how to utilize this technique to encourage healing from muscular pain and even relief from the symptoms of respiratory illnesses. Cupping is an ancient practice that has endured because it gets results. We take pride in transforming our clients' lives through cupping. By reducing or removing musculoskeletal pain, we can help you retake control over your life and get back to enjoying the things you love to do.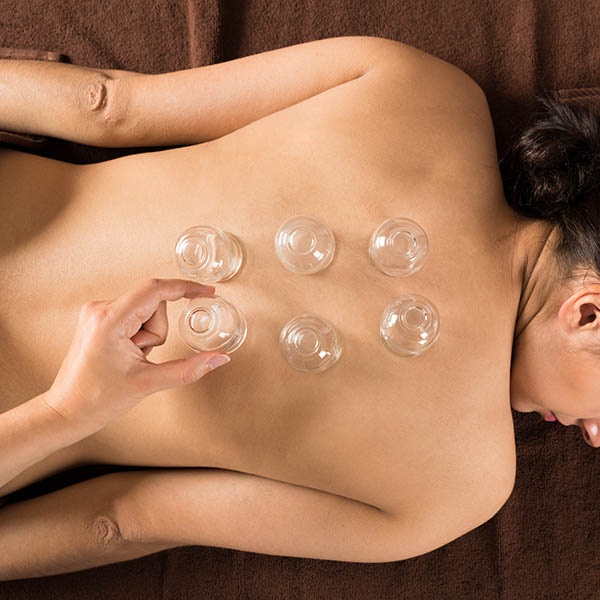 How Cupping Works
Cupping is a surprisingly simple process. During an appointment, we apply a cup to your skin. It doesn't hurt, but it produces a mild, suction-like effect. This effect separates the muscle and fascia layers enough to increase circulation, bringing more white blood cells to the affected areas. This is important because white blood cells are the body's "clean-up crew," removing cellular debris and speeding up healing. Cupping is so effective that professional and Olympic athletes use it to recover from competitive matches and games.
What to Do After Your Cupping Appointment
Because cupping is a straightforward process, it does not take much time to demonstrate a positive impact. Even better, it produces little to no side effects. You might notice a circular mark on your skin, but it will not hurt and are a normal byproduct of the therapy. All you need to do is keep the treated area of your skin covered for the rest of the day. You don't have to do anything fancy – clothing will do the trick. The positive impacts of cupping combined with the lack of downside make it the ideal therapy for anyone who deals with musculoskeletal pain. More importantly, you can trust us to perform the treatment perfectly.
Let's Get Started – Book a Session Today